We are a small Maine Coon cattery located in Virginia.
The Maine Coon is the largest breed of the domesticated cat. It has a distinctive physical appearance and is known as the gentle giant.
They have a prominent ruff along their chest, hardy bone structure, rectangular body shape, a two-layered coat with longer hairs over a silky satin undercoat, and a long, bushy tail. 
It is one of the oldest natural breeds in North America, specifically native to the US state of Maine, where it is the official state cat.
An adult is 3.3 ft. (Nose to tail)
They are also known as: Coon Cat; Maine Cat; Maine Shag; American Longhair; American Coon Cat; American Forest Cat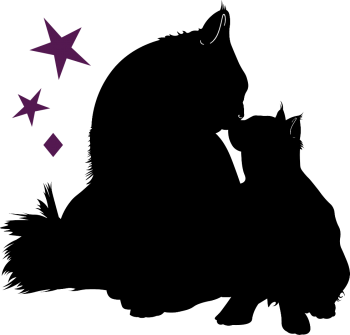 Your Perfect Companion is waiting